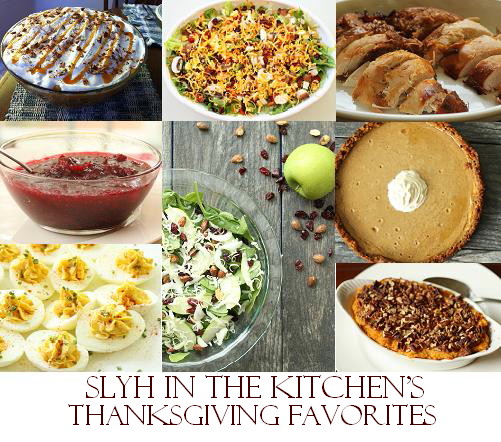 This year has flown by and I can't believe Thanksgiving is only a few days away. Thanksgiving is my favorite holiday, and it's my favorite dinner of the year for hosting. There are many things to be thankful and grateful for this year. I am definitely thankful for my family and dogs, health, and great food!
If you're hosting Thanksgiving or if you're contributing a dish for the dinner, sometimes stress can creep up on you. One of my best tips, is to stay organized, and that's why I've organized some of my favorite Thanksgiving recipes right here in one place. (Please take note of the serving size within each recipe, most recipes are tailored for a smaller group.)
Happy Thanksgiving and Happy Eating!
Appetizer: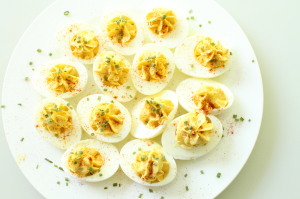 Classic Deviled Eggs is a great appetizer (or side dish), you'll see them on most Southern dinner tables!
Main Meal: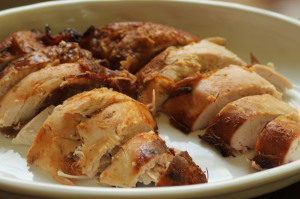 This delicious and moist turkey breast has been brined and smoked on a charcoal grill.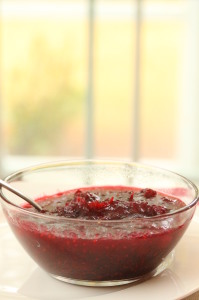 Cranberry-Orange Peach Schnapps Sauce
Cranberry sauce that has been enhanced with orange flavors and spiked with peach schnapps!
Salads: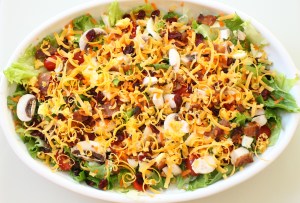 This salad is my favorite! It is topped with bacon, mushrooms, carrots, cranberries, tomatoes, and shredded cheese-pretty much a little bit of everything!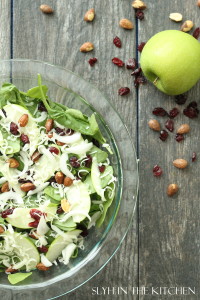 A delicious fall salad topped with sliced apples, cranberries, and almonds!
Sides: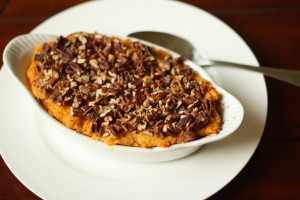 Sweet potato casserole topped with chopped pecans and savory herbs all throughout the casserole. A great alternative to an overly sweet side dish.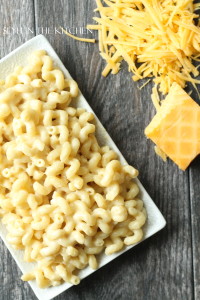 Smoked Cheddar Macaroni and Cheese
A creamy stove-top Macaroni and Cheese coated in a smoked cheddar cheese sauce.
Desserts: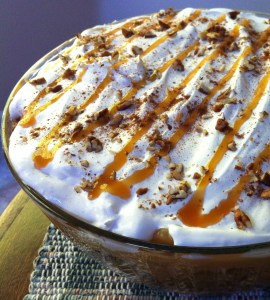 Layers of spice cake, apple pie filling,butterscotch pudding, and whipped cream! Great for serving a crowd! Looks like a little caramel syrup may drizzled on top too!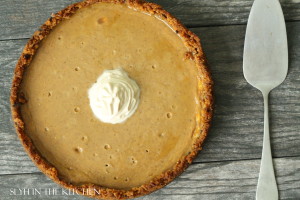 My favorite dessert of the season: Sweet bourbon and maple pumpkin pie with a sneaky hint of heat in the Cajun bacon graham cracker crust!
What are you making for Thanksgiving?