With Spring just around the corner, I love having cocktail recipes featuring springtime flavors. Strawberries and lemon are two of my favorite springtime flavors. They create a nice balance of sweet and sour when combined.
Our new Strawberry Lemonade Mojito is a great refreshing cocktail to enjoy this spring and summer.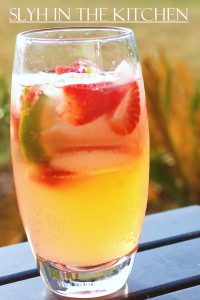 Ingredients:
2 tbsp sugar
2 tbsp warm water
1oz strawberry rum
8-10 mint leaves
Juice of ½ lime
½ of a lime sliced
4 strawberries chopped
1-12oz bottle hard lemonade
Ice
Makes 2 servings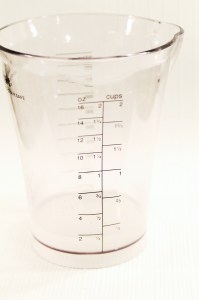 In a pitcher, dissolve the sugar into the water to make a simple syrup.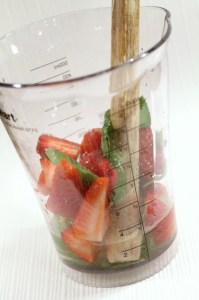 Add the mint leaves, sliced lime, chopped strawberries, and lime juice to the pitcher. Muddle together with the end of a wooden spoon.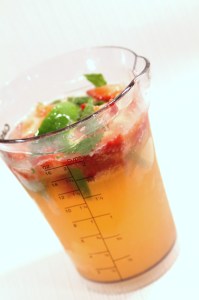 Add in the strawberry rum and hard lemonade. Gently stir to combine.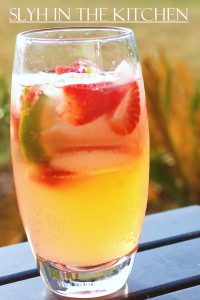 Pour into two 8 oz serving glasses. Add enough ice to fill to the top of the glass.
I love sitting on the porch enjoying my Strawberry Lemonade Mojito!
*Please drink responsibly.